A fresh coat of paint can significantly boost your home or business's resale value. Even if you don't plan to sell your property, the right color scheme can create a more welcoming atmosphere. However, for any home remodeling project, you want to use the best painting service.
At Performance Painting, Inc., our interior and exterior painters are ready to tackle any project. Whether you want us to spruce up a couple of cabinets or completely repaint your home or business, we're just one call away.
Want to discover how we've helped your neighbors? Read our customer reviews to learn more about our services. Our team has an A+ BBB Rating and is proud painter on The Good Contractors List.
Our Residential Painting Services
As a homeowner, taking care of your home is a top concern. Unfortunately, problems like peeling or fading paint can send the wrong message, decreasing your home's curb appeal.
Our Performance Painting, Inc. crew can help find the right color schemes to match your personality and your home's needs. Some homeowners prefer lively and energetic colors, while others prefer a more modern and minimalistic feel. Whatever you prefer, we have you covered.
We Can Paint Interiors and Exteriors
For boosting your home's overall aesthetics, we highly recommend our exterior painting services. We can paint various parts of your home's exterior, including:
Doors
Siding and Brick
Sheds
Garages
Gutters
Facia
Barns
Trim
Outbuildings and more
A painter in Frisco, TX, can also handle your interior surfaces, and we specialize in areas like:
Hallways
Dining rooms
Bathrooms
Living rooms
Game rooms
Kitchens
Shelving
Pantries
Ceilings
Bedrooms
Cabinets and more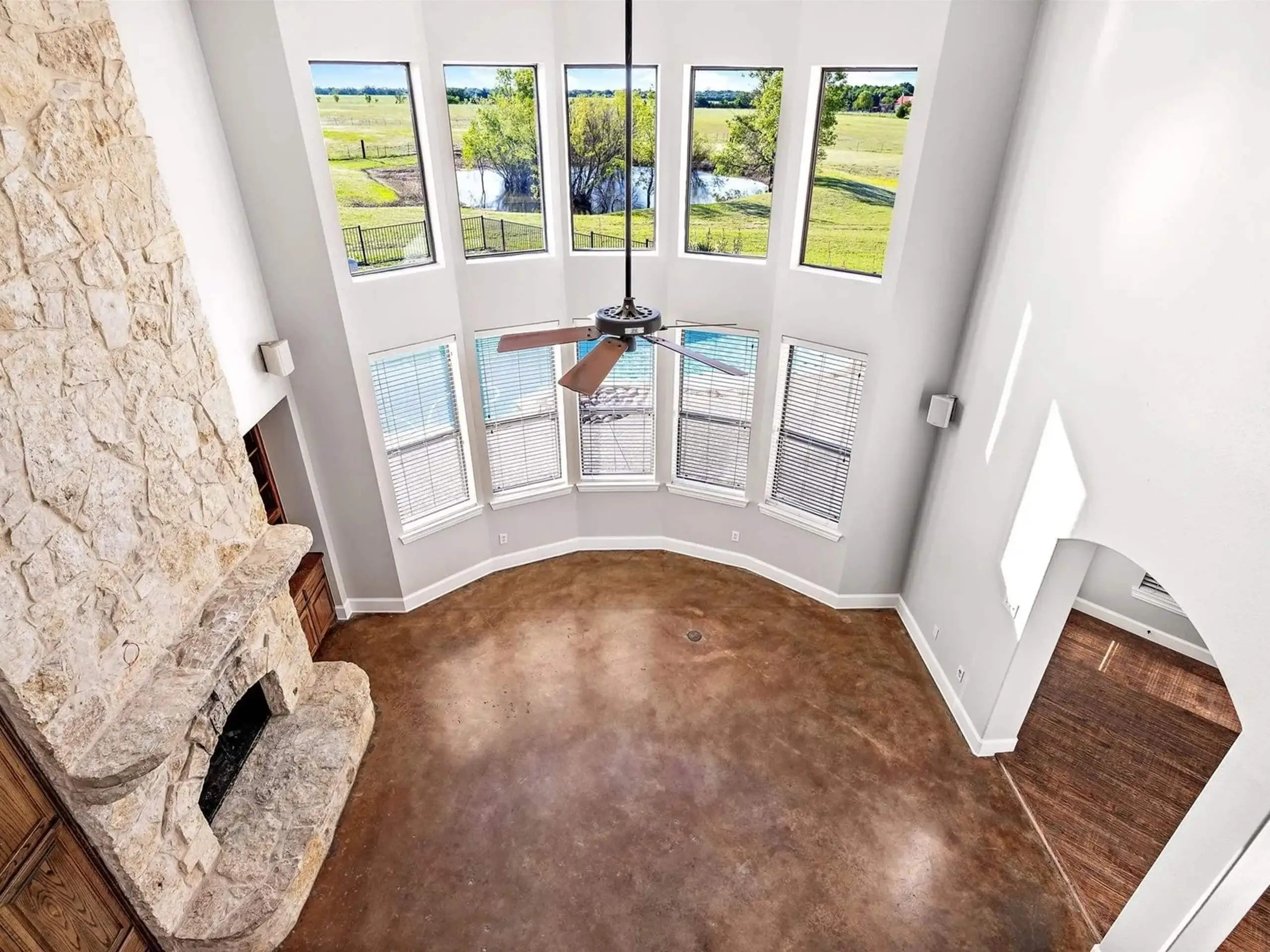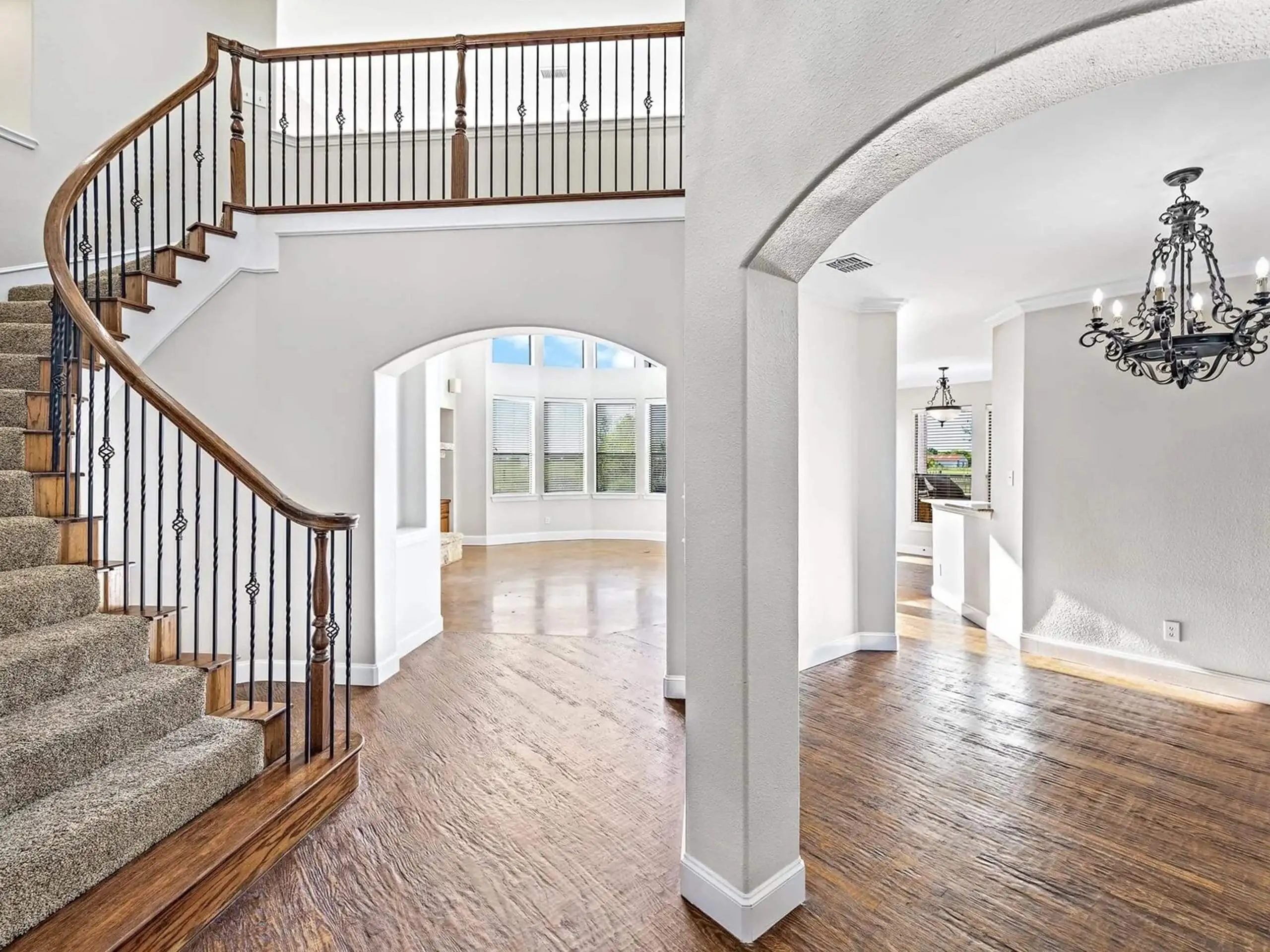 Our Cabinet Repainting Surface
When Frisco, TX, residents want to remodel their homes, one of the first places they start is with their cabinets. Unfortunately, many homeowners make the mistake of throwing out their cabinets even when they're completely functional.
Instead of replacing your cabinets, you can have our team repaint them. Choose a similar paint scheme as before, or explore new colors to make your kitchen cabinets pop with intrigue.
We Can Handle All of Your Remodeling Needs
Unlike other painting companies, our services don't start and end with a paintbrush. Instead, we provide numerous home remodeling services, such as:
Repairing drywall
Installing or replacing any doors
Refinishing your bathtubs and countertops
Installing kitchen and bathroom backsplashes
New flooring
Removing unsightly popcorn from your ceilings
Installing or replacing crown or trim moldings
Entire kitchen, bathroom, and whole home remodel projects.
Repainting and repairing your soffits and fascias
Our team can work with remodeling ideas you already have, or we can help you brainstorm. Together, we can create a new remodeling plan sure to help you achieve your dream home.
Our Commercial Painting Services
How your property looks is critical whether you own a home or a business. However, curb appeal especially becomes vital when you're a business owner.
A property with peeling paint can quickly turn customers away. Even if you have the best services or products available, lousy curb appeal can start eating into your profits.
Boosting sales, managing employees, and keeping track of finances can be time-consuming and stressful. Our Performance Painting, Inc. team can handle boosting your company's visuals so you can deal with other crucial business aspects.
Let Us Upgrade Your Building's Exterior
Your building's siding is the first thing customers or clients see. We only use commercial-grade paint, meaning our painting service will protect your building from scratches, dirt, peeling, and more. Our team works around your foot traffic schedule so your customers are not affected.
Let Us Paint Your Office Space
Your office space often acts as a second home, and dealing with fading or chipping paint can quickly lower productivity. Whether you want vibrant colors or minimalistic designs, our team can deliver.
The Top Reasons Why Our Frisco, TX, Painting Company Stands Apart
At Performance Painting, Inc., we're confident that you'll choose us for your painting project every time due to our many benefits.
The Highest-quality Painting Contractors
Every painter we hire undergoes a strict vetting process to ensure they have the best skills and experience for the job. Our contractors are fully licensed, insured, and committed to providing the best results.
Whether painting a single cabinet or an entire home, we bring the same level of care. Our painters are also proud to serve the Frisco, TX, community. Every service we provide starts with a smile and handshake and ends with a satisfied customer.
Transparent Communication Every Step of the Way
At Performance Painting, Inc., we always prioritize honesty and integrity. Our transparent process starts with an initial consultation and a free estimate with no hidden fees or obligations. We're also always available to take your phone call and answer any questions or concerns.
Quick Results with Minimal Interruptions
Although our painters never sacrifice quality, they work fast. A long painting project can interfere with your routine, especially when running a business. We strive to finish your project quickly, minimizing interruptions to your daily operations.
There's Always a Project Manager
Our painters always emphasize the best results, but our company understands that things can go wrong. For example, miscommunication can lead to a painter bringing the wrong paint or painting the wrong surface.
To avoid these and other potential issues, we always have a project manager on every job site. Doing so ensures nothing is missed and limits any potential mistakes from occurring.
We Always Clean Up After Ourselves
As homeowners ourselves, we strive to treat your property with the utmost respect and care. Our process starts by protecting your surfaces from unwanted paint. This process may involve moving furniture and placing down tarps.
After we finish the project, we also clean after ourselves, ensuring your home or business is as clean or cleaner than when we entered.
A Proven Track Record
We demonstrate the fact that we're the number one painting company in Frisco, TX, due to the following achievements:
Excellent Warranties
Depending on your paint, we can provide different types of warranties. However, we do guarantee that you'll receive workmanship satisfaction. We also back every project with a ten-year labor warranty.
Fully Insured with Workers Comp
At Performance Painting we pay for a high dollar insurance policy because not only do we paint residential homes, but we also paint the exterior of commercial and multi-family properties.
We Can Work with Your Insurance Company
Depending on your particular repainting, carpentry, or remodeling needs based on a restoration project, your insurance company might be able to cover some or all of the cost. Our team can help work with your insurance company, ensuring you receive the best possible deal. We handle all restoration needs from water, fire, mold, and storm restoration partnering with our team at Performance Roofing.
Painting FAQs
At Performance Painting, Inc., we often receive FAQs, such as:
How Should You Choose the Right Paint Color?
Choosing a paint color for a home or business can be difficult, especially since there are often no rules. One homeowner may like a certain color, while another homeowner prefers a different scheme.
However, while choosing paint colors can be objective, some color schemes work better than others. It's vital to consider a color's intensity, hue, and value. Furthermore, you should consider how a particular color works with the rest of your home or business.
Our Performance Painting team can provide a color consultation and help you decide the best color schemes to use. We'll never pressure you into choosing a specific color. However, we can make professional suggestions.
Why Is Repainting My Home's Siding Necessary?
There's sometimes a misconception that applying a new layer of paint only improves a property's visual appeal. While boosting curb appeal is definitely a huge benefit, exterior painting can also protect your siding from harsh weather, including rain and high winds.
Can I Handle My Paint Project Myself?
To save money, Frisco, TX, homeowners may try handling their paint project themselves or hiring unlicensed or uninsured house painters. However, we recommend hiring professionals for these reasons:
Years of experience and an eye for detail: Our painting contractors know what color schemes work and which don't. Unfortunately, many DIY projects cause homeowners to remove days of progress for a new color.
You're insured if something goes wrong: In the rare case our team messes up, we can fix the problem or reimburse you. The same may not happen when working with an unlicensed contractor.
We have the best tools and products: Like with everything, you get what you pay for. At Performance Painting, Inc., we're happy to work with the best paints and painting supplies.
You can save time and money: In the long run, you can save time and money by hiring our professional crew. Our paints last longer than many paints on the market. What is your time worth?
Discover Why Frisco, TX, Residents Trust Us Today
Dealing with fading, chipped, or peeling paint can cause many frustrations. Whether you own a business or a home, you want the right team to handle your paint project.
From repainting a cabinet in your home, to entirely repainting your business, you can count on our experts at Performance Painting. We're always just one call away and can turn your painting and remodeling dream into a reality.
Want to learn more about us and our story? Give us a call today!
To work with a painter in Frisco, TX, call our expert team at Performance Painting Inc. at 972-360-8042!