You can significantly improve any home or business by working with the right painting company. Whether you need cabinets repainted or want to completely remodel your home or business, you can trust our team and our attention to detail.
At Performance Painting, Inc., we proudly serve McKinney, TX, and surrounding areas. Our office is also in McKinney off of 380, we are heavily involved in the McKinney Chamber, and local community. We always go above and beyond for our clients and provide cost-effective solutions for homes and businesses alike. From start to finish, we aim for the best services possible.
Want to discover how we've helped your neighbors? Read our customer reviews to see why we're the best painting company. Our team has an A+ BBB Rating and is a proud painter on The Good Contractors List.
Our Residential Painting Services
Owning a home requires a lot of work, and constantly maintaining your house can be time-consuming. Our residential painting service can help ensure your home is in good shape.
Whether you need a fresh coat of paint, want to explore new colors, or need remodeling, our team can help. Our residential interior and exterior painting services include the following:
Color Consultation
Some homeowners know exactly what color schemes and designs they want for their homes. However, others need a little more help deciding what color to paint their houses.
Our Performance Painting, Inc. team provides color consultations, helping you decide the best color schemes to use. Whether you already have ideas in mind or want our team to help you brainstorm, you can enjoy a comprehensive service.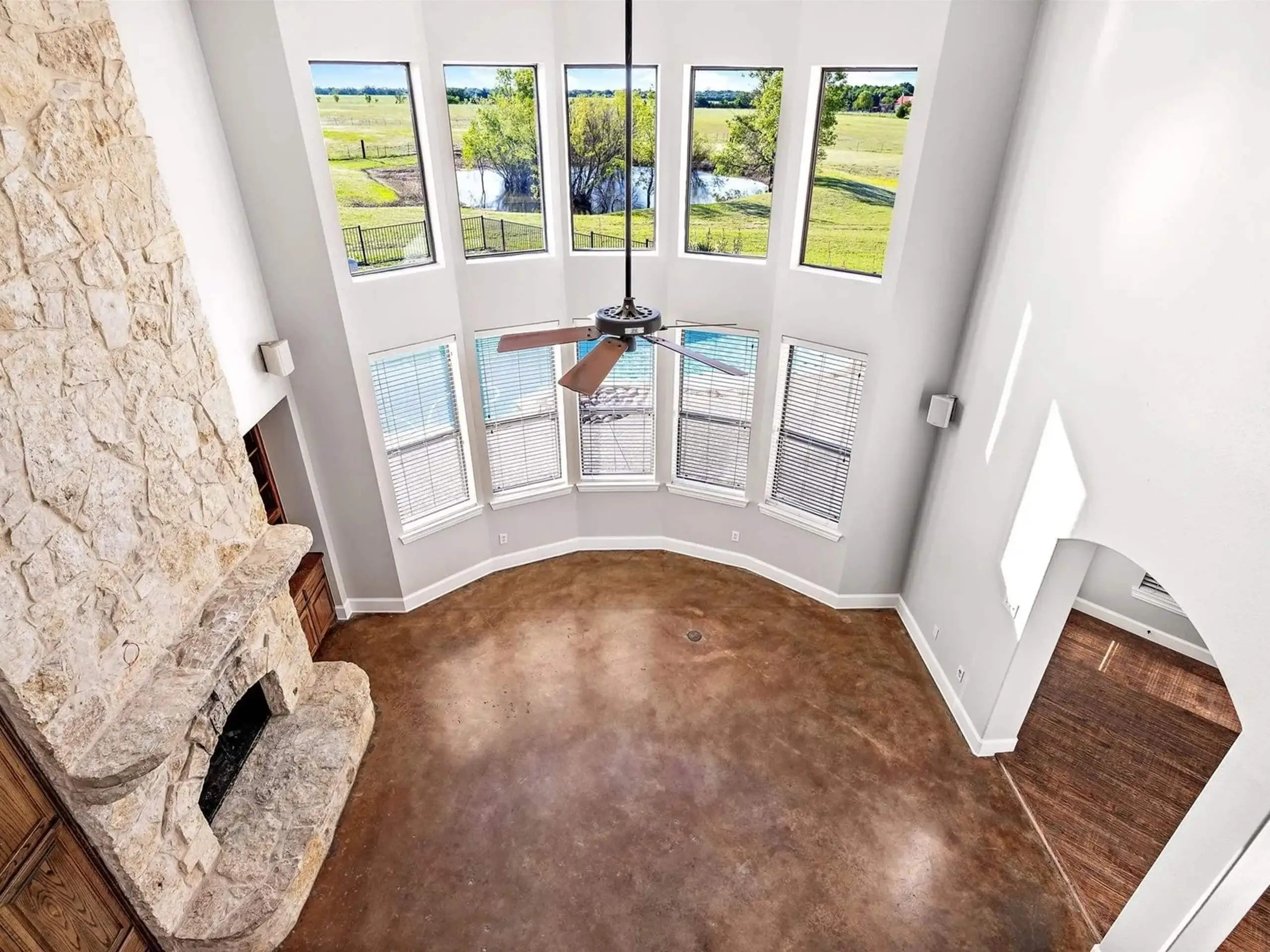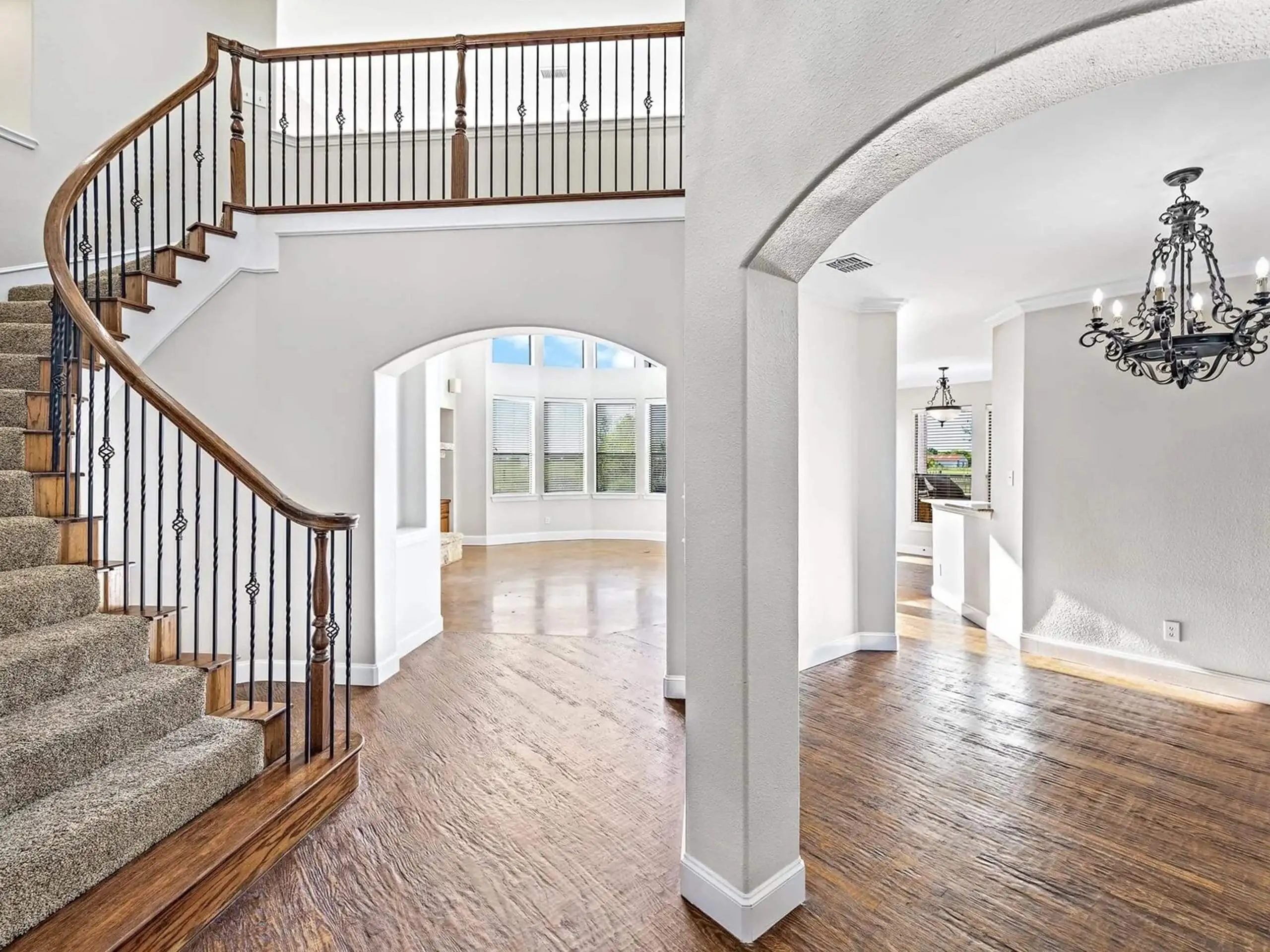 Exterior Painting
Many McKinney, TX, homeowners decide to repaint their house's exterior due to curb appeal. A fresh coat of paint can greatly boost your home's resale value. Furthermore, our top-grade paint products can help protect your home from issues like peeling, chipping, and fading. There are many different styles at different price points, which we will review with you.
Our painting technicians can paint the following exterior areas:
Siding and Brick
Garages
Sheds
Outbuildings
Barns
Doors
Gutters
Facia
Trim and more
Interior Painting
Our house painters are highly skilled in transforming interior spaces. From touching up a single room to repainting your entire home, you can trust our experts to deliver stunning results. Interior spaces that we can paint include the following:
Bedrooms
Bathrooms
Kitchens
Game rooms
Living rooms
Ceilings
Shelving
Pantries
Cabinets and more
Our Cabinet Repainting Service
Cabinets are often at the top of any good home remodeling checklist, especially for the kitchen. Unfortunately, many homeowners make the mistake of throwing out their cabinets even when they're perfectly functional.
While problems like scratches, dents, and other blemishes can be unsightly, these issues often don't affect your cabinets' performance. Instead of adding them to the landfill, a painter in McKinney, TX, can repaint and restore your cabinets, breathing new life into them.
Stick with the same color design you had before, or explore new schemes using our cabinet repainting service.
Our Other Home Remodeling Services
One way we stand apart from other painting companies is by providing multiple other home remodeling services, including the following:
Repairing and repainting fascias and soffits
Installing new kitchen and bathroom backsplashes, flooring, etc
Repairing or installing drywall
Refinishing your countertops and bathtubs
Removing popcorn from your ceilings
Replacing or installing doors
Entire Kitchen, Bathroom, and whole home remodel
Even extensions
From transforming a single room to completely overhauling your entire home, our team provides ace services.
Our Commercial Painting Service
A big part of running a successful business involves ensuring it looks good. Unfortunately, even if you have the best services and products, peeling, cracked, or fading paint can send the wrong message. Many potential customers won't shop at a store if it looks outdated.
Fortunately, our crew can ensure your business stays in top shape with our commercial painting services.
Regular Painting Sessions
Commercial properties see significantly more foot traffic than residential homes. Over time, this foot traffic can start wearing your store's appearance. However, you can schedule regular painting services with our team to keep it looking its best.
We Can Upgrade Your Business's Appearance
Our commercial painting services are a great opportunity to upgrade your company's appearance. We can provide the best color schemes and designs to significantly boost your company's curb appeal.
We can pair you with vibrant, explosive colors or more modern, minimalist color schemes.
Ways Our Expert Painting Company Beats the Competition
At Performance Painting, Inc., we know our company stands apart from the competition. When you work with us, you'll have access to various benefits.
Highly Qualified and Passionate Painting Contractors
Our company's excellence begins with the painting contractors we hire. Every painting technician undergoes an extensive vetting process to determine if they have the necessary skills and experience for the job. Our contractors are licensed, insured, and passionate.
High-Quality and Quick Results
Any painting project can impact your daily routine, especially if you're running a business. As business owners ourselves, we understand how crucial it is to keep to a routine, which is why we work quickly to minimize interruptions without sacrificing quality. We work around your schedule so there is no foot traffic or minimal when we paint.
There's Always a Project Manager Onsite
At Performance Painting, Inc., we understand that projects can quickly go wrong. To reduce possible errors, we always have a project manager onsite overlooking your paint project. Doing so ensures things run smoothly and that no mistakes happen.
We Always Keep Things Clean
We treat your business or home with the utmost care and respect. We take the best measures to prevent paint from getting onto unwanted surfaces. We also clean up after ourselves and strive to leave a property as clean or cleaner than when we entered.
The Best Warranties
We back every project with a ten-year labor warranty. Additionally, our paints can come with different warranties and guaranteed workmanship satisfaction.
Fully Insured with Workers Comp
Each year we pay  for a high dollar amount insurance policy because not only do we paint residential homes, but we also paint the exterior of large commercial and multi-family properties.
The Best Communication Available
From start to completion, we strive to always be available to take your call. We can answer any questions or concerns you have, and we always provide a free estimate with no hidden fees or obligations.
Many Achievements
We're considered the best painting company in McKinney, TX, for the following reasons:
We Work with All Insurance Companies
Depending on your painting and home remodeling needs, your insurance company may be able to offset some of the costs depending on the type of restoration need. However, finding the best deal can be frustrating. We can work with your insurance company to make this process easier.
The Main Reasons Why You Should Repaint Your Home or Business
Here are the main reasons why it's a good idea to repaint your home or business:
You can boost curb appeal: Repainting your home or company can significantly boost its resale value. Even if you don't plan on selling your property, a nicely painted home or business makes it more inviting.
You can protect your home or business: Looks are a major reason why you should repaint your property. However, a fresh coat of paint can also protect your home from dust, dirt, scratches, and other blemishes.
It's a chance to express yourself: The right paint colors can be an expression of who you are. Whether you want shades that really pop or something more subdued, our crew can help you find the right hues.
Can I Handle My Painting Project Myself?
Several homeowners see a painting project as a way to test their DIY skills. Many also paint their projects themselves or hire an unlicensed and uninsured painter to save money. However, here are some reasons to avoid DIY paint projects and use our contractors instead:
We Have the Best Tools and Paint Products
Most paint and painting tools on the market can't compete with our commercial-grade solutions. We can provide the best paints and painting tools, ensuring your home or company is in its best shape. Ask yourself, what is my time worth?
We Bring Years of Experience
Many homeowners will start painting a room only to discover that the color doesn't work as well as they thought it would. At Performance Painting, Inc., we pair years of experience with attention to detail, ensuring we pick the right color scheme every time.
You Can Actually Save Time and Money
Our paints last longer than other solutions on the market. Furthermore, we do the job right the first time, ensuring you won't need to pay to buy additional paint or painting tools.
You're Covered If Something Goes Wrong
When you hire an unlicensed painting contractor, you may not have coverage if something goes wrong. However, our company will reimburse you or fix a mistake should one happen at no additional costs.
Want to learn more about us and our story? Call us today to explore our services.
For the Best Painting Services in McKinney, TX, Call Performance Painting, Inc. Today
A new coat of paint can work wonders for your home or business, but you need the right team of painting professionals.
At Performance Painting, Inc., we bring years of experience combined with the latest tools and technology to consistently deliver unmatched results. Whether you want us to paint a single room or completely transform your business, we're just one call away.
When you need a skilled and reliable painter in McKinney, TX, call our Performance Painting team at (972) 360-8042!